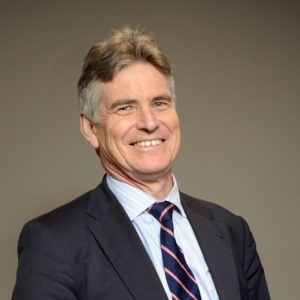 Prof John French
BMedSc MBChB Otago, PhD Adelaide, FRACP, FESC, FACC
Consultant Physician and Cardiologist
Professor John French attends Riverina Cardiology on a part time basis.  He is Director of Coronary Care, and Director of Cardiovascular Research at Liverpool Hospital in Sydney and is a conjoint Professor at the University of New South Wales.
After basic physician training he undertook a PhD at the University of Adelaide, further cardiology training at Green Lane Hospital, Auckland, New Zealand, and a Wellcome Trust Postdoctoral Fellowship in molecular genetics at the University College London, UK, and continues to undertake cardiac genetic clinics.
Areas of Clinical Interest
Professor French's major research and clinical interests include acute coronary syndromes especially ST elevation MI, and cardiac biomarkers especially high sensitivity troponin; he is currently Chair of the Clinical Trials Council of the CSANZ.